Sustainability: My Kuleana for Education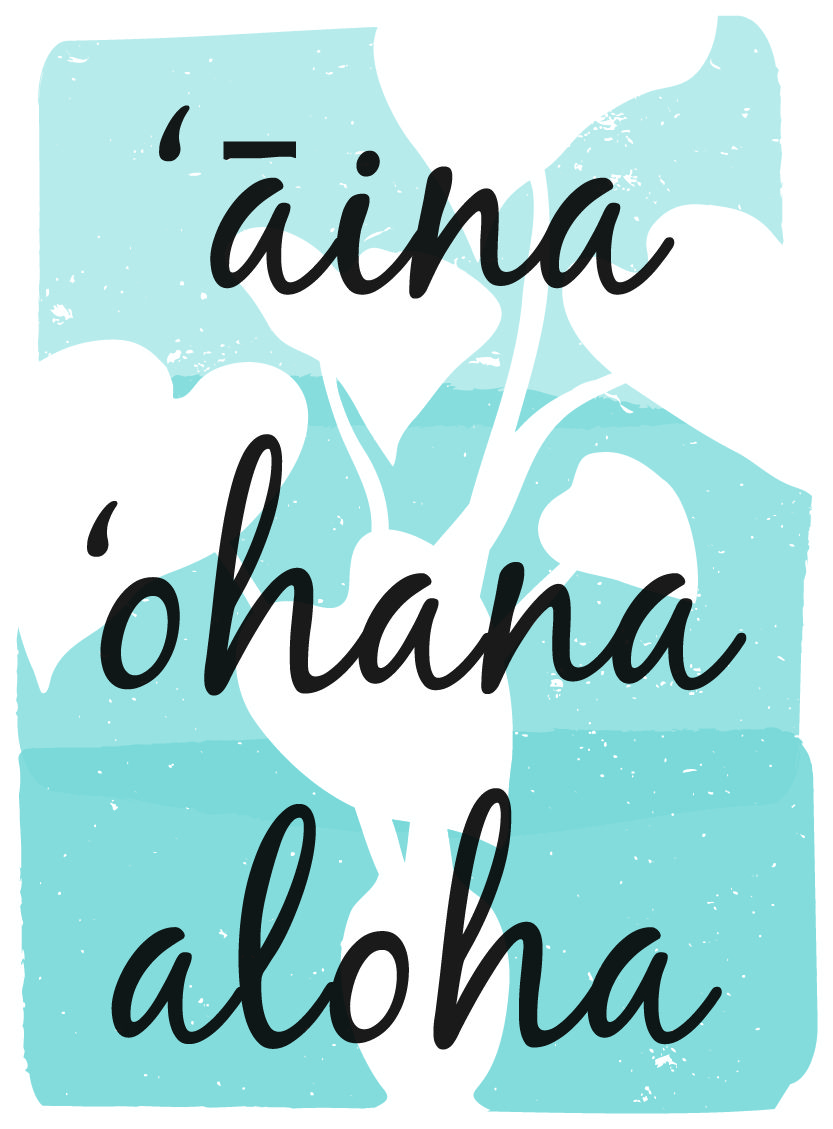 I'm sure you hear this word a lot nowadays, "sustainability". But how many of us truly know what sustainability means or realize it's importance in today's day and age? When I personally think of sustainability, I think of malama aina. Which literally translates to, "to care for the land." But the meaning goes way deeper than the literal translation. It is to protect everything that makes up our world: land, oceans, living beings, our cultures, and our communities so it can give back all we need to sustain life for ourselves and our future generations. It is about giving back to the land that has given so much to us. However in our modern world, that's about convenience and consumerism, I'd say we have really missed the mark. Sea levels are rising, fossil fuel reserves are dwindling, and it seems our chance to make a difference may be vanishing completing. Therefore, we must malama aina. We must malama honua. We must find a way to live sustainably. But the next question is how?
Well, we can go back to the future! By observing how the ancient Hawaii's lived we can learn all we need to know about how to
create a sustainable future. Unfortunately many have the misconception that the ancient Hawaii's were a primitive population, when in fact the Hawaii's were wise beyond their years and way ahead of the game. As stated by Lanakila of the Hawaiian Cultural Center in Honokaa, "The Hawaiians would never take too much. They would always give back to the aina way more than than they ever took from it." So if the ancient Hawaiians can do it, surely we can as well!
As a local resident of the Big Island, Hawaii I want to do all I can to help Hawaii become a completely sustainable state. After all, it all of our kuleana or responsibility. Turns out there already is a statewide commitment to sustainability in Hawaii called the Aloha Plus Challenge. Adopted in 2014, the Aloha Plus Challenge, outlines six ambitious goals to be achieved by 2030 in clean energy transformation, local food production, natural resource management, solid waste reduction, smart sustainable communities, and green workforce and and education. Currently Hawaii is on it's way to reaching these goals, but they still have a long way to go. If this is my kuleana, then I decided I want to start my own initiative to reach these goals. And what better way to do that than through education and awareness?
The topics I'd like to address include…
How I'd like to begin my initiative…
Workshops

Invite local experts to speak about the issues (ie. UH professors to speak at schools, like HPA for instance, make it open to the public) 

How-To (ie. repurpose marine debris, create your own composter/garden)  
Local Support/Involvement

Collaborate with local organizations and the community (ie. Hawaii Wildlife Fund, HIP Agriculture, etc.)

Work with local youth (ie. specifically youth that live in lower income communities and take them on beach cleanups, help them start their own action projects)
School Initiatives

Introduce educational programs/clubs in schools

Have students create art, books, and/or signs to educate others
I believe education and awareness can create a wave of action across the Hawaiian islands, and who knows, perhaps across all of the U.S. Hopefully, through this initiative, I can help Hawaii become completely sustainable.